Eisley offers diverse opening set for Mute Math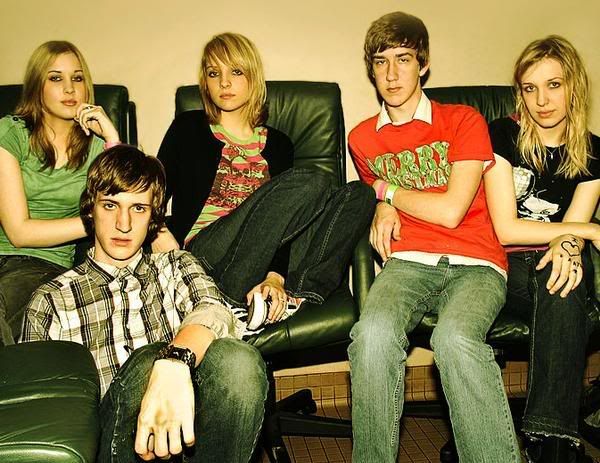 The fans were lined up around the House of Blues for hours, most of them to see headliners Mute Math, but some to see openers Eisley, a band of four teenage siblings and their cousin from Tyler, Texas. As anticipation grew between the time the doors opened and when the curtain was raised, the crowd seemed nothing more than elated to be treated to Eisley's sugar-sweet melodies. Opening with "Come Clean," a track from their new album, Combinations, the band seemed in prime form, hitting every high note with a quick precision you'd expect from well-seasoned pros who've been performing for a lifetime. Throughout the set, Eisley traversed across material dating from both of their albums, and even a classic, "Treetops," from their Laughing City EP. The crowd seemed to thoroughly enjoy the highlights from Room Noises, their first album. "Marvelous Things" enticed some fans in the crowd to sway back and forth to the hypnotic chorus, while "A Sight to Behold" (from Combinations) hit with the same bit of eeriness that is heard just as well on the album version. As cliché as it might be, the highlight of Eisley's set was their last song, "Invasion," the current single from the new album. Multiplied in its infectious hooks, mystical lyrics, and thunderous drumming from the studio recording, "Invasion" gave the crowd what they'd been waiting for – the chance to really hear the peak of the three DuPree sisters' harmonies, even conjuring up touches of Rumours-era Fleetwood Mac . The whole 40-minute set was a crescendo until this point, leaving the crowd yelling for an encore.

After the ultimately fulfilling set by Eisley, Mute Math came out and delivered a stellar performance of all their best songs, including their hit single "Typical." Backed by their spectacle of a light show, Mute Math have really honed their sound through years of seemingly endless touring, leaving everyone in the crowd, Eisley and Mute Math fans alike, totally satisfied. - Neil Miller Jr.