Rogue Wave puts on an airtight performance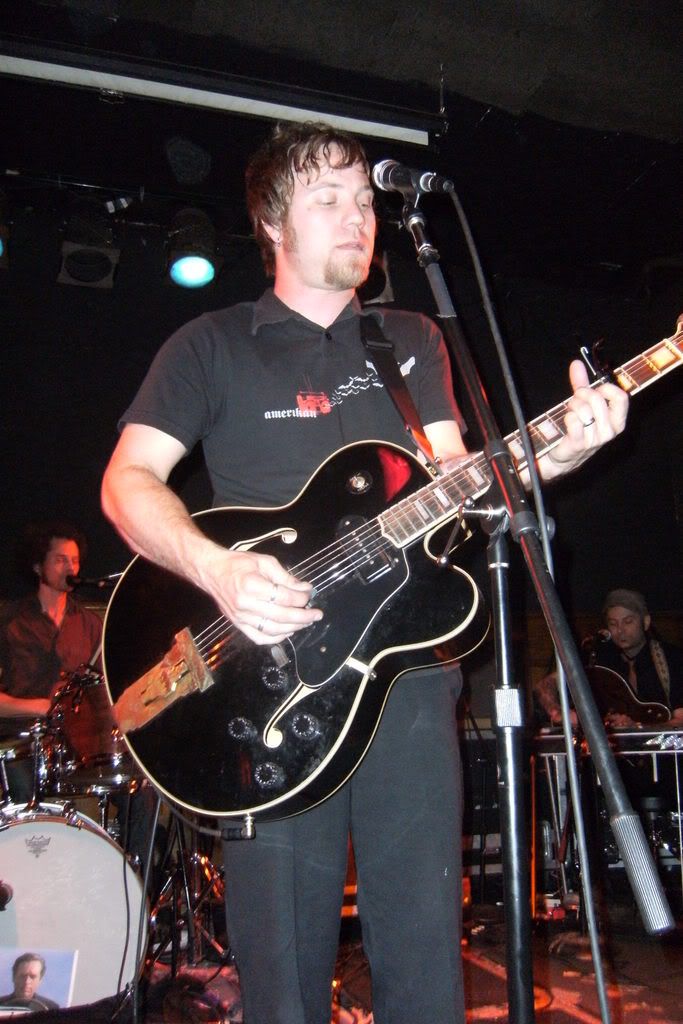 While Rogue Wave is an amazing band in their own right – and I'll get to that in a minute – you should never take a band that's as tough to follow as Grand Ole Party out on tour with you. To start with, much respect is due for the Phil Collins approach. Featuring a singing drummer who reaches the heights of Beth Ditto with the passion and...well, cuteness…of Karen O, the band also features a guitarist who managed to emulate Hendrix and Jack White and a bassist who was equally as talented as the other two. But when it came down to it, the highlight of their set was Kristin Gundred's manner of delivering every set of vocals with an enthusiasm heard from few artists today. They were funky, they rocked, and they made you want to shake your ass and stomp your boots (if you're wearing any, that is). A tough act to follow indeed, but Rogue Wave surely pulled it off . . .

Opening up with 'Like I Needed," Rogue Wave kicked off their set with a bang. During the chorus, frontman Zach Rogue managed to outdo his vocals on the record, but this wouldn't be the only time this would happen. In fact, it'd be accurate to say that his vocals were the highlight of the band's performance. But that isn't to say that Rogue Wave wasn't as cohesive as you'd expect them to be, especially considering that they're about to go on tour with Death Cab For Cutie (and Jack Johnson following that). They sounded extremely polished on "Every Moment" and "Sewn Up," both from their Out of the Shadows album. It was during these songs that it was easy to realize that I was witnessing something special. Their lengthy setlist was well balanced with material from all three albums, giving the sold out crowd exactly what they wanted. At the end of the night, it was clear that Zach Rogue wasn't kidding when he claimed that Chicago was his favorite city to perform in. Rogue Wave proved it through their airtight performance, which is incomparable to any other. Be sure to catch them with Death Cab or at Lollapalooza--you won't be disappointed. -Neil Miller, Jr.